After Samsung released the pink flavor Galaxy S for the female Samsung lovers in South Korea, the company adds yet another female-centric device this time sponsored by the cosmetic company AVEDA. (Here is pink Samsung Omnia II images)
Now Sammy wants to impress the fairer sex, so they have teamed up with cosmetics maker Aveda to roll out a special edition of the Galaxy S which consists of a pink phone plus some extras from Aveda like an Aveda app, 4GB microSD card, a voucher and a travel kit consisting of various creams.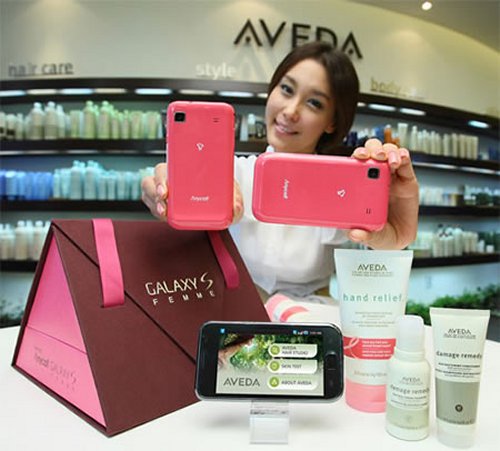 Samsung will also be preinstalling an Aveda app which will give beauty advice. Only 5000 of these will be sold, but we have no idea what the price is or when it will be available.
Unfortunately, it is only available in the South Korean market.
The color is a mix of pink, pearl, and orange.